The history of Barth tells some of the best stories from America's manufacturing past combined with a positive narrative for the future. Barth's employees carry a rich heritage of innovation, quality, and pride based on decades of experience. They have played a part in the machinery behind everything from iconic consumer products to technological breakthroughs to medical innovation. Most importantly, they are part of a company that has constantly evolved and is entering the 21st century with a vision to continue its legacy.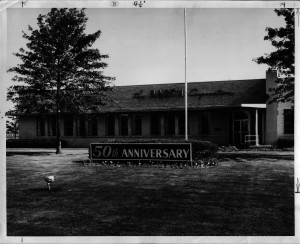 What started in 1914 as a modest tool and die shop owned by the Barth family, quickly grew along with the burgeoning automotive industry in Northeast Ohio. The company supplied many major automobile manufacturers with stamped parts while diversifying into other industries. Barth, like many manufacturers, played a role in suppling the military through both World Wars.
In the 1952 the company outgrew its original location and built a new facility where the company is still located today. This location was able to house massive stamping machinery often operating around the clock to keep pace with the automotive and other steel based industries. Barth's combination of large scale capacity coupled with highly skilled workers helped the company continue its growth through this period.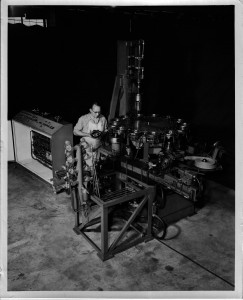 In the 1960's Barth began to transition away from the tool and die work into specialty machinery. Working with major manufacturers such as Procter & Gamble, GE, Goodyear, the company created the complex machine systems for manufacturing and packaging many iconic consumer products. Barth employees grew accustomed to working with everything from coffee to batteries to diapers to razor blades. By the 1970s, Barth's strong base of skilled employees served it well as its customer required increasingly sophisticate machinery to manufacture more and more sophisticated consumer goods. Barth's manufacturing prowess even kept up with the PC revolution, producing machinery to manufacturing disks during the 80's and 90's
Throughout this history, Barth continued to produce production quantities of machined components and welded fabrications for Fortune 500 companies. This diversity has helped the company serve its customers as trends through the decades have ebbed and flowed.
Barth continued to grow, acquiring American Machine Builders in 1991 and Landis Machine in 1997. As manufacturing and consumers trends have changed, the company has kept pace. Revolutions in classic consumer brands have given way to sophisticated robotic systems for streamlining supply chain, amusement park infrastructure, MRI machines and other medical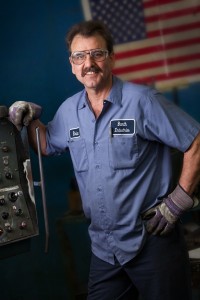 devices.
Barth's 125,000 square foot facility includes: fabricating, machining, and assembly operations ready to manufacture everything from parts to entire manufacturing lines. Barth ensures on-time delivery and maintains cost with a full complement of machining centers and CNC production machines. These capabilities, combined with the manufacturing resources of Northeast Ohio, provide efficient and cost-effective production for customers' parts, assemblies, and machines.
Today, Barth employs skilled workers including welders, machinists, and machine builders supported by a team of program managers and manufacturing engineers.